❗❗ Notice of Route 21 Service Change -- Beginning February 13, 2023❗❗ Effective February 13, 2023 - Route 21 will go from WalMart to the Rte 56 Bypass onto Scalp Ave. east and continue on Scalp Ave. to Windber. There are no changes to route 21 in Windber. A new stop has been added at the Child Advocay Center and is only available upon passenger request. For questions please contact us at 814-535-5526.
Come Work for Us! Click the Button Above!
Effective immediately, until further notice, masks on CamTran buses are recommended but not required. If you feel more comfortable wearing a mask, please feel free to do so and vice versa. Thank you in advance for your cooperation in this change.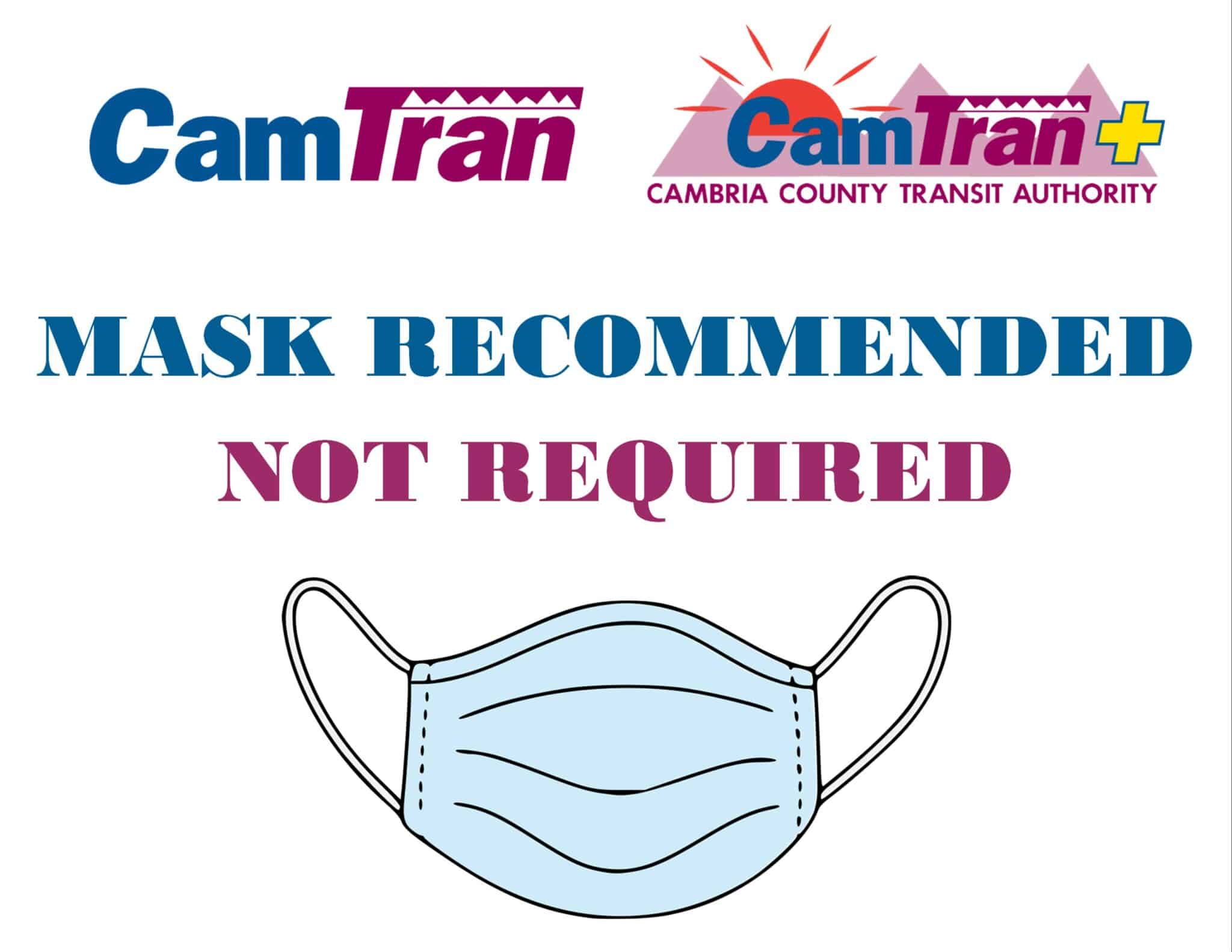 CAMTRAN COVID-19 RESPONSE